THE 1ST ASUS AI DEMONSTRATION FACTORY IS READY TO TRANSFORM MANUFACTURING
2022/10/28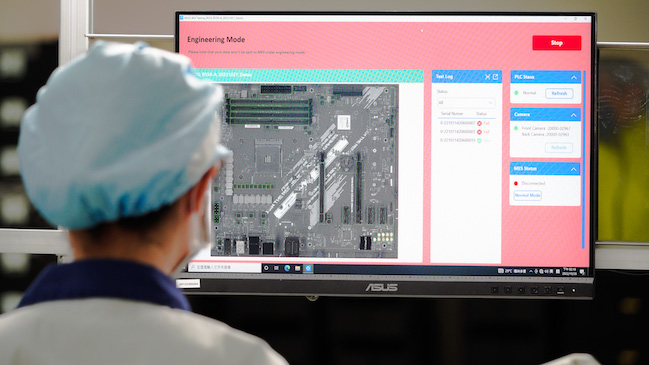 TAIPEI, Taiwan, October 28, 2022
ASUS today announced the opening of its first AI-enabled smart factory. The facility is powered by a variety of AIoT technologies, including a 3D Digital Twin system, an augmented reality (AR) platform, autonomous mobile robots (AMR) for in-factory logistics, as well as an AI-driven defect inspection system. All of this will help achieve ASUS Industry 4.0 goals, increasing manufacturing efficiency and improving ESG outcomes.
Albert Chang, ASUS Corporate Vice President and Co-Head of the AIoT Business Group, explained the importance of the new factory: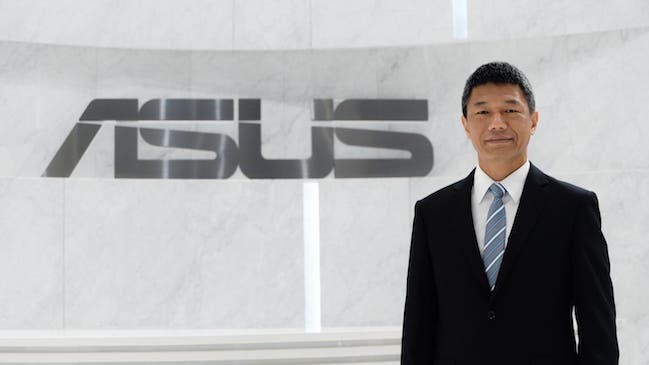 "In 2018, our Chairman Jonney Shih started ASUS on a new journey to become a company that transforms and evolves, trusts in radical truth and transparency, embraces idea meritocracy, and fosters collective wisdom. The opening of our first AI-enabled smart factory is a significant milestone in our company transformation and showcases our solid integrated capabilities, from software to hardware, that we offer to our clients and suppliers."
Efficient, integrated, and smart
The ASUS smart factory incorporates many Internet of Things (IoT) and machine-to-machine (M2M) communication technologies, improving product quality while also creating an intelligent and resilient manufacturing environment designed with sustainability goals in mind.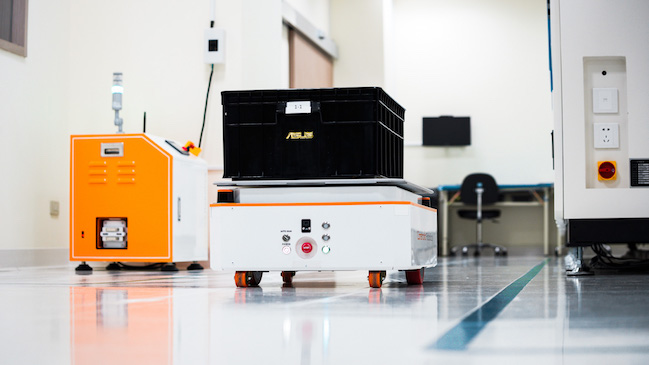 Additionally, the introduction of AR glasses to the factory will provide front-line operations staff access to production and equipment data, anytime and anywhere. A mobile "situation room" will keep workers hands-free to simultaneously perform other tasks.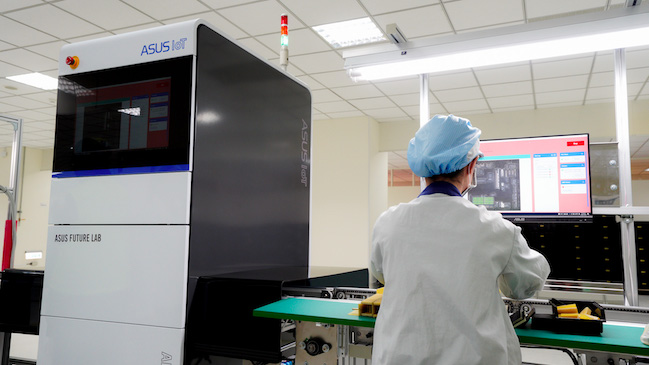 The AI-driven defect inspection system for dual in-line package (DIP) devices will inspect the insertion process to improve assembly quality, raising the standards for efficiency and precision. Plus, an advanced warning system will help prevent errors such as misaligned, leaning, or missing DIP parts during the insertion process. The results will include a reduction in re-work efforts and an increase in efficiency.
The factory has been digitized from end-to-end. This means that every step of the production process can be traced and managed from a central data depot platform.