MXM-M23A series is ASUS IoT facilitates the creation of incredible AI and graphics solutions in the fields of AI and IoT. Powered by Intel® Arc™ A370M discrete GPU and  Xe-HPG microarchitecture, MXM-M23A-M7 features 8 Xe-Cores, 8 ray tracing units, 128 matrix engines (XMX), 128 vector engines (XVE), offering GPU power up to 4.2 TFLOPS in FP32.  
MXM-M23A series is designed with the MXM 3.1 Type A form factor, a standardized interface that offers a perfect balance between size, weight, and power. This makes it an ideal fit for embedded applications and industrial usage, as it minimizes the footprint for system design while also providing power-efficient performance.
MXM-M23A series is designed to withstand temperature extremes, shocks, and vibrations while providing powerful graphics, AI inference, and compute acceleration to size, weight, and power constrained edge applications. MXM-M23A series is well-suited for graphics-intensive applications like digital signage, medical image processing, multimedia, and casino gaming, as well as edge AI acceleration applications such as intelligent video analytics, machine vision, smart healthcare, intelligent transportation, and autonomous vehicles and more.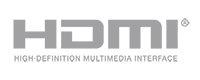 The terms HDMI, HDMI High-Definition Multimedia Interface, and the HDMI Logo are trademarks or registered trademarks of HDMI Licensing Administrator, Inc.