PE100A is an edge computer based on a Pico-ITX motherboard that's optimized for TCO, supported by a secondary I/O board for extra functionality. It's powered by an NXP® i.MX 8M system-on-a-chip (SoC) processor that's based on the Arm® Cortex-A53 architecture with up to 1.3 GHz and delivers efficient performance with low power consumption. PE100A also features 4 GB LPDDR4 onboard memory and 16GB onboard eMMC, and includes two Ethernet ports, three USB ports and one HDMI on the front side. Two COM ports, with RS232/RS485/CAN bus, and one digital DI/DO are also available as optional interfaces at the rear.  Inside, PE100A's mainboard also supports an M.2 E-key connector and micro SD card connector, while the I/O board offers Mini PCIe®/mSATA and a Nano-SIM socket interface.
The new computer is also engineered with a wide range of power inputs (12~24V), operating temperatures (-20°~60°) to serve as an edge-to-cloud gateway device for data aggregation, processing and forwarding. The TCO-optimized SBC is ideal for embedded automation solutions and diverse smaller-scale IoT applications. ASUS Edge computer also secure for 24/7 stability and reliability, combined with our world-class after-sales service and guaranteed long-term availability to make sure your investment for the duration of the product lifecycle is maximized.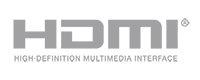 The terms HDMI, HDMI High-Definition Multimedia Interface, and the HDMI Logo are trademarks or registered trademarks of HDMI Licensing Administrator, Inc.