ASUS IoT PE3000G series is a rugged fanless edge AI computer designed for computer-vision applications. Supporting NVIDIA® Ampere/Turing™ or Intel® Arc™ A-series MXM GPU. Specifically, Intel® Arc™ A350M, A370M, A550M and A730M MXM GPUs are supported by ASUS IoT. This powerful edge AI computer accelerates AI inferencing, and provides high-performance computing and image-processing capabilities.
PE3000G series is driven by an up to 12th Gen Intel® Core™ i7 processor and offers three 2.5 GbE and one GbE ports with optional PoE+ providing a total power budget of 100 W for connected devices or sensors. Furthermore, with optional MXM GPUs, PE3000G series is able to drive up eight display outputs — making it a truly versatile option for industrial use.
Meeting the military-grade MIL-STD-810H standard for shock and vibration, PE3000G series is engineered to withstand the undulations caused by bumpy and uneven roads — ensuring it's suitable for use in autonomous vehicles. The dual-sided heatsink design ensures the heat generated from internal components is effectively dissipated, maintaining operating stability even in harsh conditions. The ingenious design, which is patent-pending, improves structure for rock-solid stability, solves mechanical tolerance, and provides an optimized thermal solution.
PE3000G series has also been designed to accept a wide range of power inputs, from 8-48V DC, includes built-in ignition power control, and offers a wide range of operating temperatures -20°C to 60°C with a 50 W MXM, so it's made to thrive in extreme environments and diverse scenarios.
In summary, PE3000G series is a powerful edge AI computer that accelerates local data analysis, speeds response times, decreases latency and realizes real-time AI inference for applications as intelligent video analytics, autonomous vehicles applications, intelligent transportation, smart healthcare, medical image processing and more.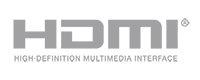 The terms HDMI, HDMI High-Definition Multimedia Interface, and the HDMI Logo are trademarks or registered trademarks of HDMI Licensing Administrator, Inc.