Powered by an 13th/12th Gen Intel® Core™ processor, ASUS IoT PE4000G series support up to 200 W GPU, leaving at least two additional PCI Express® (PCIe®) slots free for further expansion — and is primed for operation in harsh environments.
When processing a huge amount of data, sudden bursts of current undermine system stability. Processing under extreme temperature or volatile voltages can only aggravate the situation. PE4000G-series devices combine robust thermal and power solutions to mitigate the circumstances that might ordinarily lead to problems or even a system crash — ensuring maximum uptime. The optimized thermal design ensures reliable, resilient operation in temperatures ranging from -20°C to 60°C.
In fact, PE4000G can withstand harsh vibrations, making perfect for applications such as machine vision, AI-powered factory automation (FA), intelligent video analytics (IVA), and more rugged conditions such as roadside units (RSU), and more.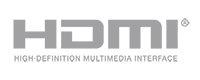 The terms HDMI, HDMI High-Definition Multimedia Interface, and the HDMI Logo are trademarks or registered trademarks of HDMI Licensing Administrator, Inc.