Powered by an 13th/12th Gen Intel® Core™ processor, ASUS IoT PE6000G series empowers high-throughput, demanding GPU computing on the edge. It supports graphics cards up to 450W, plus two additional add-on cards.
With phenomenal power solution and thermal design, PE6000G is able to thrive under temperatures ranging from -20°C to 60°C, and wide-range 8 to 48V DC-in. With these optimized system reliability and resilience, AI capabilities bloom in a variety of challenging environments.
PE6000G series is also ideal for in-vehicle environments, with wide-range DC-in support, built-in ignition power control, the ability to monitor the power and a solid mechanical structure. In particular, the chassis design complies with the military-grade MIL-STD 810H standard, and it is engineered to withstand shocks and vibration.
Demonstrating outstanding performance and stability in harsh environment, PE6000G series is perfect in applications such as machine vision, intelligent video analytics (IVA), autonomous vehicle, and etc. It pushes versatile edge-AI-inference applications to mission-critical applications.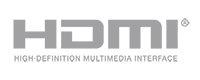 The terms HDMI, HDMI High-Definition Multimedia Interface, and the HDMI Logo are trademarks or registered trademarks of HDMI Licensing Administrator, Inc.