ASUS IoT realizes the future of intelligent logistics with automated guided vehicles
2022/09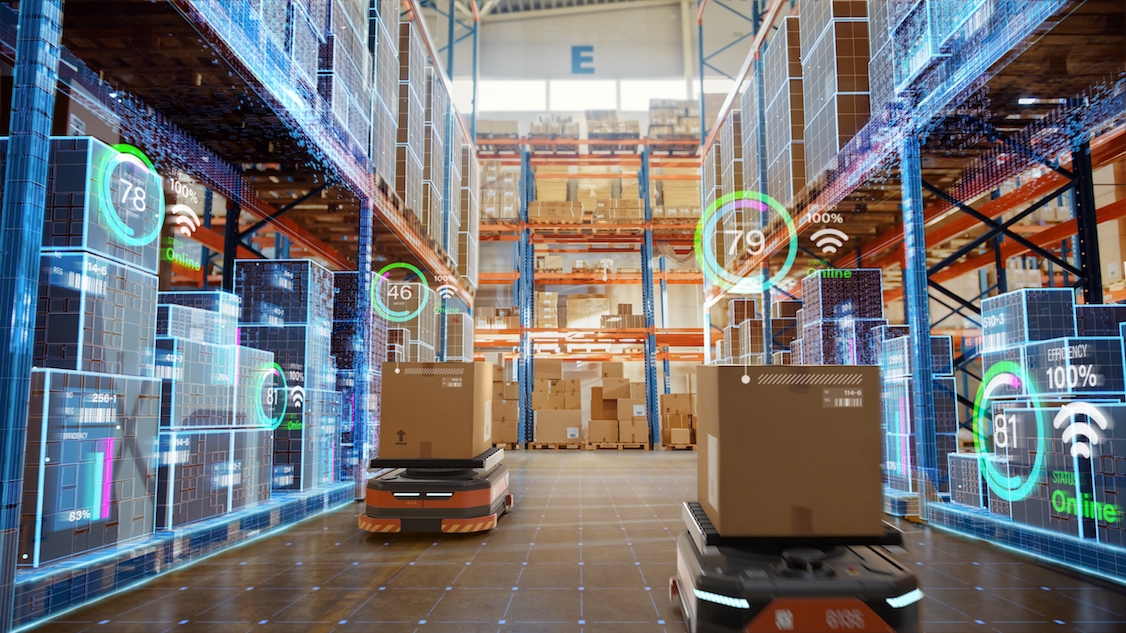 Our customer
Founded in 2007, our customer is a leading developer of automated guided vehicle (AGVs) and autonomous mobile robot (AMRs) in China, with a well-known brand and a worldwide business network. The company's products are accredited globally and widely used in the fields of panel display, new energy lithium batteries, automobile, and related accessories, the food and beverage industry, computer, communication and consumer (3C) electronics, plus home appliances.
The Challenge
Limited space, diversified equipment interfaces and a wide range of working temperature needs for smooth AGV operation in warehouse
An AGV is a portable robot moving goods around a shop floor to eliminate human errors or limitations in carrying heavy loads. They are most often used in industrial applications to transport heavy materials around a large industrial building, such as a factory or warehouse.
According to MarketsandMarkets Research, the AGV market size is expected to reach US%3.2bn by 2026 from US$2.2bn in 2021, at a compound annual growth rate (CAGR) of 7.7%.
China is one of the major countries driving the growth of the AGV market in APAC, due to the rapid growth in emerging economies of automotive, ecommerce, food and beverages, and healthcare industries. Moreover, the Chinese government increasingly emphasizes safety and security on production floors, which can be best achieved by the implementation of AGVs.
When the challenges of COVID-19 pandemic are factored in, along with workforce shortages and a rapidly-growing ecommerce sector, companies and facilities must seek new material handling automation solutions to protect workers safety, improve company profitability and maintain customer satisfaction throughout warehouses. All of these points underline the fact that AGVs are an application we need to keep watching.
In order to meet diverse industry user needs for AGVs in China, such as limited warehouse space, varying equipment interfaces and a wide range of working temperature, our customer was seeking quality industrial motherboards with superior computing performance in a compatible board size, integrated WiFi communications and high integration capability, ready for embedding into its AGVs for smooth operation.
Our customer also demanded a a trustworthy partner with globally-respected brand, stable supply chain and complete pre-sales technical support to build up a long-term working relationship.
The solution
A complete industrial motherboard series for performance, connectivity and customization
ASUS IoT provides a complete industrial motherboard series to fulfill the demanding requirements of AGV path-planning and intelligent scheduling.
For example, ASUS IoT C381S-IM-AA is a 3.5" single-board computer (SBC) featuring an Intel® Core™ i3-8145U processor with rich I/O capabilities, advanced connectivity and flexible customization options in a smaller board that reduces chassis sizes for space-restrictive AGV installations. Offering multiple display outputs, legacy options for industrial applications, GPIO ports, dual Intel LAN as well as rich expandability with two M.2 sockets (E and M key) and a full-length Mini PCIe® slot to enable a WiFi connection and bridge with different transportation devices while maintaining high precision and stability.
Similarly, ASUS IoT E395S-IM-AA is a 3.5" industrial SBC featuring an Intel® Atom® x5-E3950 processor with rich I/O capabilities, advanced connectivity and flexible customization options in a smaller board — again making it ideal for space-restrictive AGV installations. It offers up to six COM ports and dual-display support via HDMI and DisplayPort. It also benefits from a fanless design for high performance and silent operation in harsh environments. With wide operation temperature of -40-85 °C, E395S-IM-AA is ideal for AGVs in refrigerated warehouses and cold-chain logistics applications.
The outcome
Decreased workers' load and improved work efficiency for better management and space utilization
With near thousands of AGVs embedded with C381S-IM-AA and E395S-IM-AA industrial motherboards, ASUS IoT successfully help our customer to decrease workers' load and increase work comfort. As well, the implementation of these AGVs along with an intelligent management system has empowered our customer's own clients to reduce direct manpower costs and management expenses, realizing automatic unmanned storage, and improve both the warehousing and storage-utilization rate and operational efficiency.
In addition to superior product quality, ASUS IoT also provides full technical support, time-to-market supply and fast service responding to meet the needs of every customer.