MyPlayer and Denon leverage ASUS Tinker Board to create intuitive Soundbar Wall
2020/10
When leading audio brand Denon identified a need to create a convincing way to both display and demonstrate its popular range of soundbars within retail environments it turned to MyPlayer, a leading platform for point-of-purchase (POP) solutions. MyPlayer utilises the ASUS Tinker Board single-board computer (SBC) to power its range of interactive demonstration hardware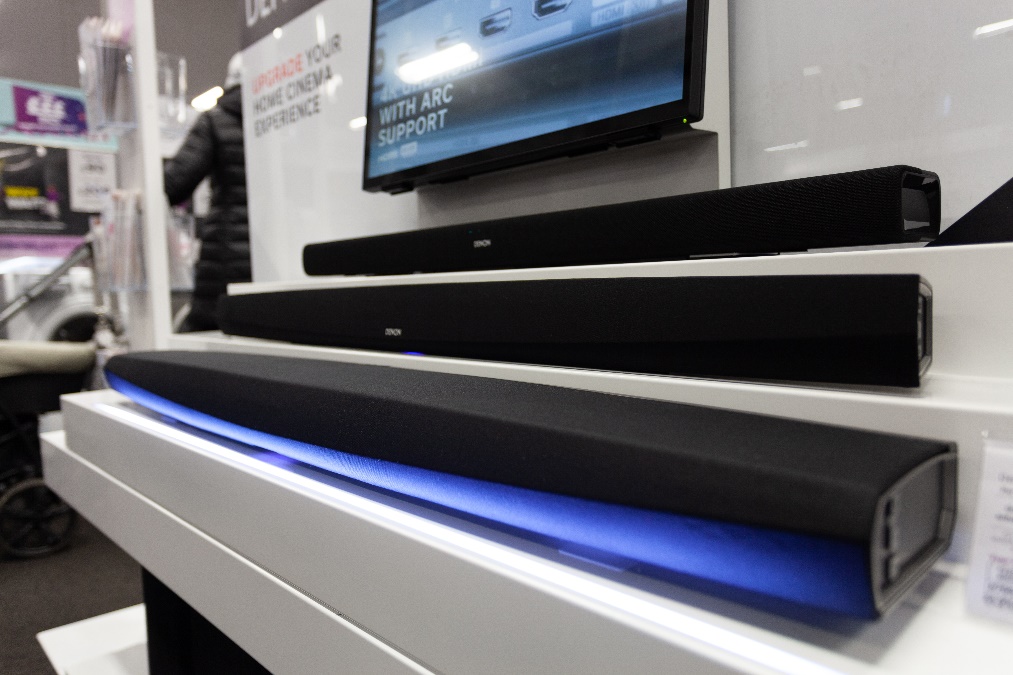 The problem
Modern retail environments are alive with competing products. It is therefore vital for brands wishing to capture the attention of consumers to find ways to deliver simple and convincing in-store demonstrations. Attention spans are short, so there are only moments to secure interest – and potentially a sale.
This was the challenge facing Denon on its mission to showcase its soundbars in busy retail stores. The solution needed to be simple, smart and resilient. Consumers expected to be able to hear, compare and decide, while the underlying demonstration system needed to be able to deliver high-quality audio quickly and reliably, and be ready to reset the experience for the next customer.
The solution
In collaboration with Denon, MyPlayer sought to create an end-to-end solution. The process extended from both the design and manufacture of the display to creating a user-friendly interface and hardware to power it. The result was MySoundbar+, a small yet powerful in-store demonstration system that's able to showcase multiple Denon products on Denon Soundbar Wall installations.
The MySoundbar+ display unit elevates Denon sound bars above other brands, with MyLight (smart LEDs) serving both as a visual magnet and for easy product identification. When an interested customer interacts with MySoundbar+, via the integrated touchscreen, the selected soundbar and subwoofer combination illuminates and then an audio demonstration is delivered.
At the heart of MySoundbar+ is Tinker Board – the low-cost, high-performance single-board computer from ASUS. Its diminutive size, powerful performance and versatile nature made it an ideal fit for MyPlayer's project. A spokesperson for MyPlayer remarked: "ASUS Tinker Board has proved the perfect choice for the Denon Soundbar Wall. It's small, flexible and affordable, making the ideal choice for a project like this."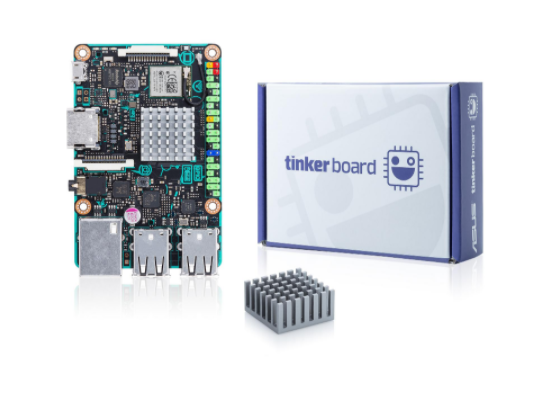 The outcome
Following an eight-week development program MySoundbar+ was rolled out across 165 major retail stores, in the form of Denon Soundbar Wall installations. The result is considered a resounding success, and has already been nominated for the Point-of-Purchase Advertising Institute (POPAI) UK & Ireland Awards 2020. These attractive displays routinely grab the attention of passing shoppers and make it easy for them to compare Denon sound bars via a variety of popular media types, ranging from films to music and more – with the little ASUS Tinker Board powerhouse being the driving force behind each and every unit.
For more information visit www.myplayer.io