ASUS IoT EBE-4U: Powerful, stable performance at the heart of Digital Radiography
2022/04
Industry | Healthcare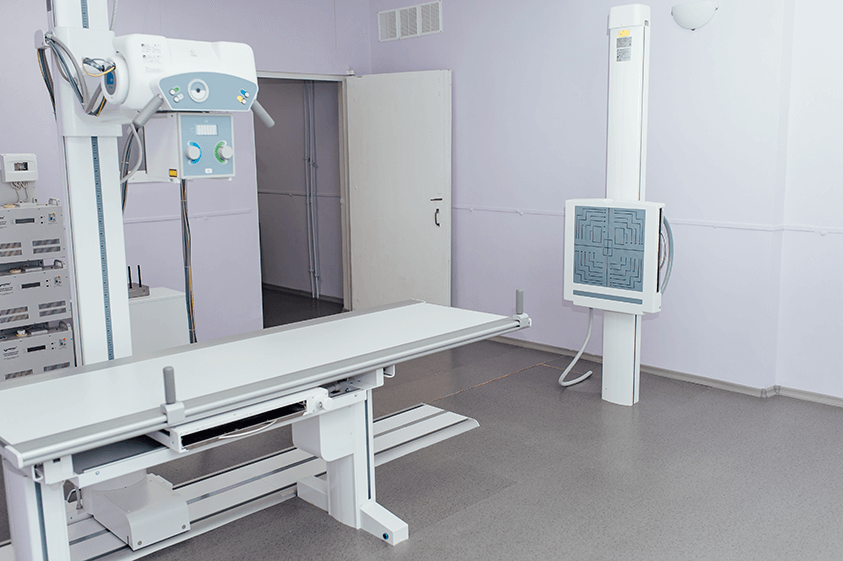 Our customer
The customer is one of China's biggest producers of medical imaging and dental equipment, featuring diverse product lines that include MRI and CT scanners, Ultrasonics and X-ray units, all the way to dental imaging systems and dental chairs.
With over 20 years in the industry, the customer has established a sales network with branch offices in each province in China, and is currently looking to grow its business worldwide. Their goal is to create an all-encompassing sales and service platform for professional medical imaging and dental equipment in major cities across the globe. To achieve this, they require a trustworthy and qualified multinational supplier to partner with. Equipment manufacturing aside, the company is moving into intelligent healthcare and is establishing a medical ecosystem based around Internet cloud technology.
The problem
Unreliable performance, limited service bandwidth and dealing with multiple suppliers
Digital radiography (DR) is an advanced form of X-ray imaging that produces a digital radiographic image instantly on a control computer. The final images are then generated, stored digitally and can be viewed on a computer. It's imperative that the control computer be able to effectively and efficiently handle image files, storage and management since the files in question are critical for medical diagnosis.
A high-quality control computer that delivers exceptional performance and stability is essential for digital image processing, linkage to hospital PACS and longevity of the machine. The existing control computer failed to meet the expectations of the customer as the dated operating system cannot support analytic software and the lack of COM ports hamper DR functions.
The customer is seeking alternatives with low maintenance costs, especially given the large territory and limited aftersales service bandwidth in China. They've also expressed that it's complicated and time-consuming to handle multiple suppliers whenever the control computer crashes.
The solution
Industrial-grade hardware performance and medical sector expertise
ASUS IoT EBE-4U is a barebones 19-inch 4U rackmount chassis designed for medical computing applications. Featuring high-performance Intel® H110 chipsets, Windows 7 OS and four RS-232 COM ports, it's ideal for DR image processing use. EBE-4U also offers diverse connectivity and expandability options, with support for up to seven full-height PCI or PCI Express® cards, making it easier to accommodate DVD-RWs to export medical imagery. With a 3.5-inch HDD and 3.5-inch slim HDD, EBE-4U offers abundant storage for medical data. CE certification also ensures EMI and safety testing required by medical equipment.
EBE-4U uses a standard 300W IPC power supply and includes a variety of features to ensure optimal performance and flexibility to adapt to hospital environments. It is also easy to configure, and has an operating temperature window that spans from 0° to 50° C.
In addition, the customer can also leverage on ASUS IoT's extensive experience in collaborating with the world's tier-one medical equipment providers, along with one-stop consulting and aftersales service.
The outcome
One-stop solution with improved performance and lower overall costs
The EBE-4U improves the performance of DR equipment while lowering service costs. The four RS-232 COM ports also enable DR rack control, DAP, beam defining clipper and high-voltage generator functions. And with a wide-ranging product portfolio spanning industrial computers, graphics cards, optical drives, monitors, and AI analytics software, ASUS is able to provide a total solution for customers, whether they're looking for high-end or entry-level products, simplify systems integration processes, or seek future expandability options.