ASUS IoT and Fortune Electric collaborate on AI-powered EV-charging station technology in Taiwan
2021/09
Industry | Lifestyle & Digital Entertainment
Our customer
The electric-vehicle (EV) industry is booming. As a result, the drivers are demanding ever-more places to charge – and with ever-more innovations to help them continue their journeys without delay. For this reason, the ASUS IoT business has joined forces with Fortune Electric, a respected manufacturer of electrical machinery, to build EV fast-charging with both CCS1 and CHAdeMO charging interfaces, in Neihu, Taiwan. Powered by an ASUS IoT Tinker Edge R single-board computer, as part of the ASUS ALPR Edge AI DevKit, the EV-charging station has delivers automatic license-plate recognition (ALPR) accuracy of up to 99.99%. Read on to find out how it's leveling up the charging game for EV drivers in Taiwan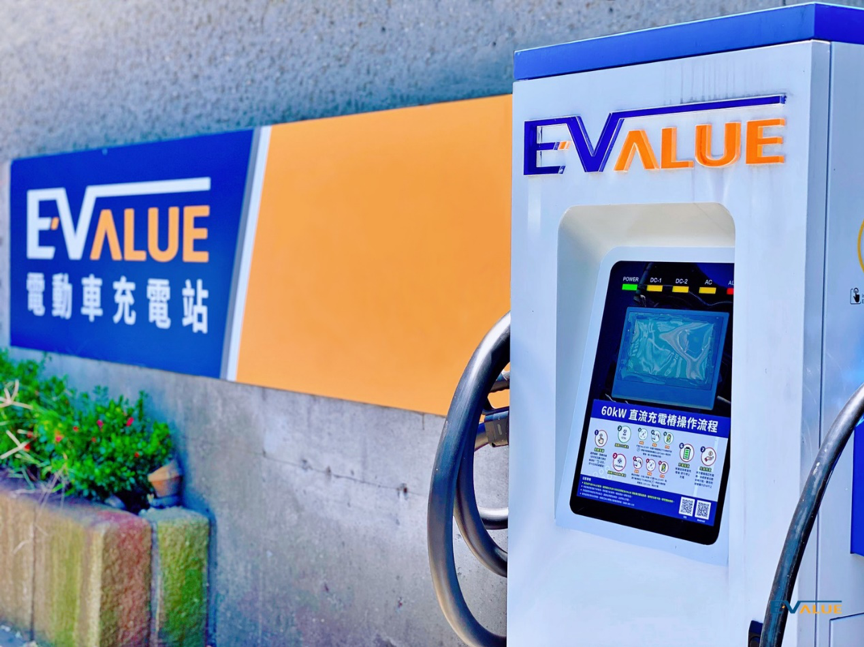 The problem
Finding a fast, efficient way to charge an electric vehicle away from home
With the number of electric vehicles increasing, demand for EV-charging stations is inevitably also on the rise. However, quite apart from dealing with the challenges of locating a nearby charging pile when away from home or regular facilities, drivers also wish to minimize the time they spend replenishing their vehicles' batteries. They also desire maximum compatibility, and speed of transaction – from connection to billing.
Traditional public EV-charging solutions fail to address many of these needs. For example, in some settings, drivers must pay for the charging and parking fees in separate locations. Quite apart from the inconvenience this causes, the physical disconnect risks mistakes and incorrect charges.
The solution
Creating the future of EV charging, with AI smarts for automation
Fortune Electric created an all-new EV-charging station based on the powerful and versatile ASUS IoT ALPR Edge AI DevKit. In tandem with the ASUS Open Cloud Infrastructure Software (OCIS), the new charging pile is able to deliver incredible-accurate ALPR recognition of up to 99.99% for reliable automated billing – including for both parking and charging.
This impressive ALPR technology is powered by artificial intelligence (AI) and coupled with a deep-learning algorithm to minimize image noise and maximize identification of key markers, just as the license-plate boundary. With such under-the-hood smarts and cloud-backed processing, the charging station does not itself need powerful. Even a basic USB camera can be made ALPR-capable.
The ASUS IoT ALPR Edge AI DevKit itself is very small, measuring a mere 100 x 72 mm. This means it can be installed almost anywhere, so it is easy to integrate with existing solutions and infrastructure. It features a standard 40-pin general-purpose input/output (GPIO) interface to connect to a diverse array of external devices, from button panels and switches to sensors and indicator LEDs – and more besides.
This makes ALPR Edge AI DevKit the ideal choice for system integrators (SIs) looking to develop terminal solutions. Fortune Electric's EV-charging stations is a great example of a real-world use case for the ALPR Edge AI DevKit but it can be easily configured for all sorts of other applications, from access control to digital-signage systems. Backed by the ASUS IoT Cloud Console (AICC) management platform, ALPR Edge AI DevKit is able to monitor live data and provide one-stop remote-management and maintenance services, such as status reports, forced restarts, software updates, performance adjustments and collection of logs.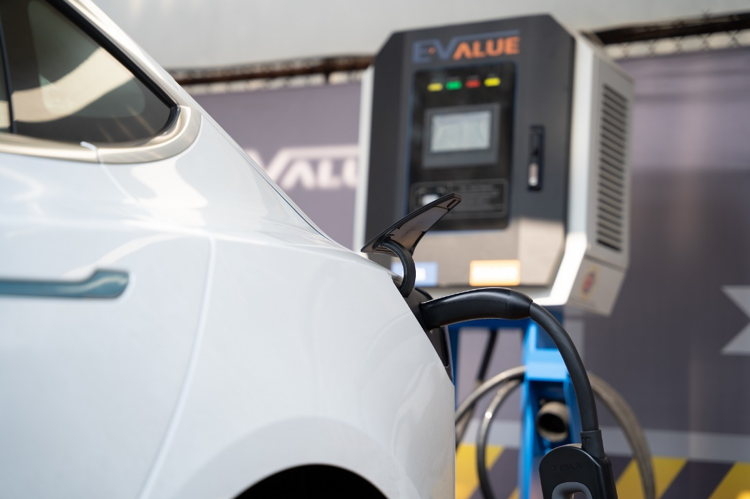 The outcome
Already delighting EV drivers in Taiwan, with the world to follow
The ALPR Edge AI DevKit-powered EV-charging station is proving very popular with drivers in Neihu, Taiwan – with dozens of vehicle owners now making regular use of the facility. Commenting on Fortune Electric's choice of ASUS technology to help realize its smart charging station, Chao Kuo-wei, general manager of ASUS IoT, said: "Our efficient and accurate license-plate recognition has proven itself able to master diverse needs of modern smart-city scenarios. We are very glad to cooperate with Fortune Electric. Through the combined power of the ASUS IoT Tinker Edge R and our excellent AI algorithm, we've been able to assist the transformation of the EV-charging to adopt smart technologies, and enhanced the experience of EV owners in the process."
For its part, Fortune Electric considers ALPR Edge AI DevKit the ideal solution for its needs. "Fortune Electric has been operating EV-charging stations since 2014, under our EValue brand" explains CEO Hsu I-sheng. "In order to provide car owners with a smoother and more convenient charging experiences, EValue continues to optimize and refine its offering. For this purpose, we have found ASUS IoT's high-precision recognition solution to be indispensable. It perfectly solves various problems we encountered, such as insufficient lighting, poor weather, reflections, blurring and license-plate-bezel issues. After identification, electric vehicles can be charged immediately when parking in the parking space."
For more information ASUS IoT ALPR Edge AI Dev Kit, please visit https://iot.asus.com/solutions/ALPR. For more information on ASUS Tinker Edge R, please visit: https://tinker-board.asus.com/product/tinker-edge-r.html