Innovating for progress: ASUS IoT and PE1000N drive smart city initiatives in Bình Dinh province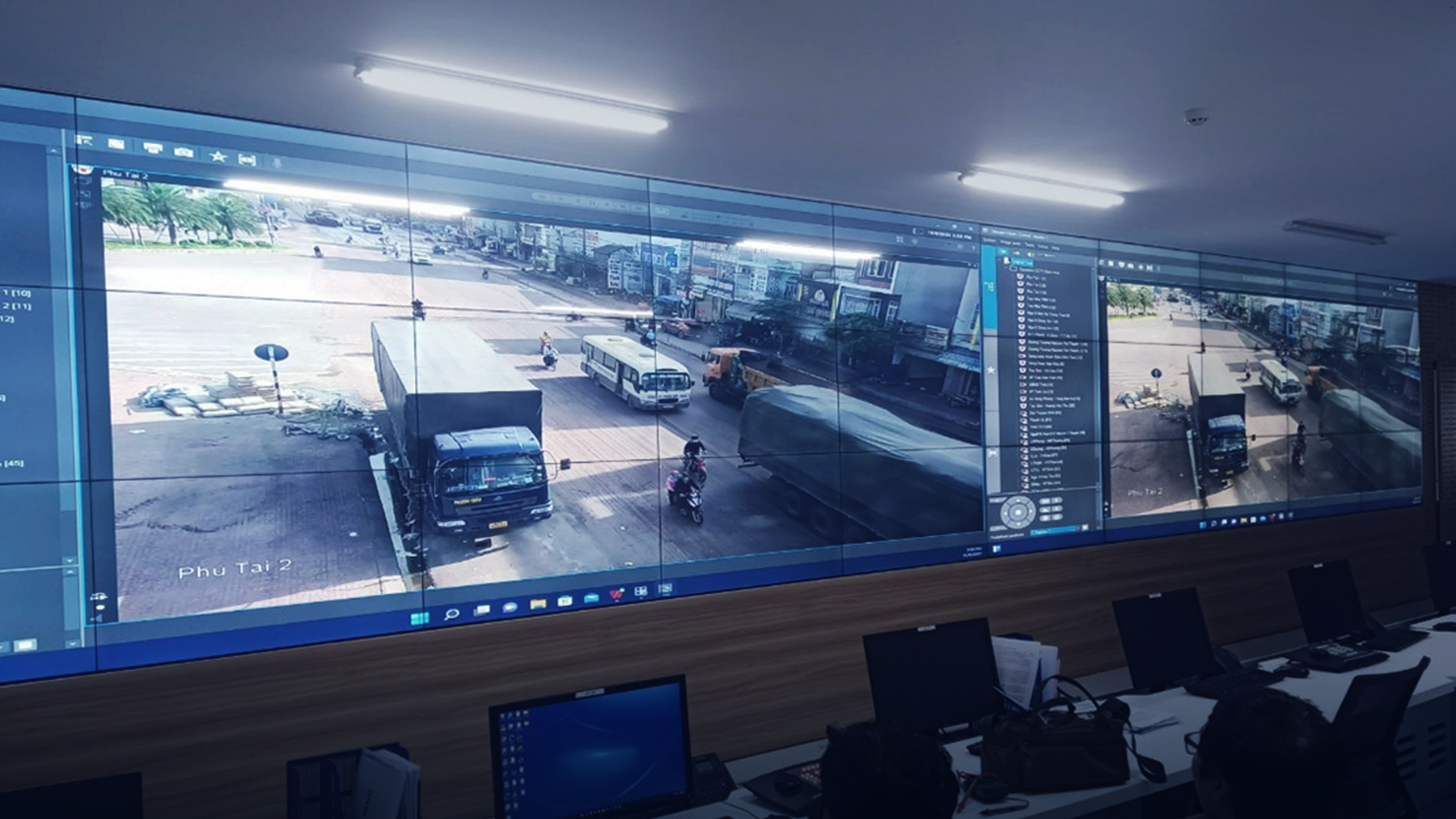 The customer
Vietnam is actively pursuing the establishment of smart city projects and leveraging top-class technology to enhance the country's management and economy. Bình Dinh province, situated in the South Central Coast region, is a hidden gem known for its diverse landscapes and rich cultural heritage. To promote tourism and support the region's development, the Vietnamese government has undertaken initiatives to attract more visitors to Bình Dinh Province. As part of its digital-transformation plan, the province has embarked on the journey of building a smart city, aiming to leverage technology for sustainable growth and modern operations.
The challenge
Enhancing road traffic order and safety to build a sustainable smart city
In the context of Bình Dinh province, the growing urbanization and increasing volume of traffic have presented significant challenges. Overloaded vehicles, speeding, and traffic violations have become common occurrences, leading to congestion and safety concerns. To address these issues and ensure road traffic order and safety, Binh Dinh province has formulated a sustainable smart city development plan aligned with the national strategy. As part of this plan, the province sought to establish a comprehensive monitoring center to centrally manage and operate various fields through a common technology platform. The goal was to create a solid foundation for intelligent infrastructure and effective management.
The solution
PE1000N contributes to Bình Dinh Smart City Monitoring Center implementation
In line with the Ministry of Information and Communications' directives for piloting smart urban services, Bình Dinh province developed a project called 'Development of Smart Cities in Binh Dinh Province by 2025'. A key component of this project was the construction of the Binh Dinh Smart City Monitoring Center (IOC) in the central city of Quy Nhon. To realize the IOC's objectives, ASUS IoT collaborated with local system integrator Synnex FPT to implement an ASUS IoT PE1000N Xavier edge computer.
PE1000N, powered by the NVIDIA Jetson platform, is an ultra-compact computer designed for AI inferencing at the edge. It efficiently collects data on vehicles traveling in and around Binh Dinh province, including weight, number of axles, axles load and more, enabling precise vehicle number recognition and generating valuable passing vehicle data. PE1000N also supports real-time vehicle monitoring, equipment monitoring and violation proof at site. Equipped with a powerful Arm® processor and a wide range of I/O ports, including LAN, DIO, COM, USB 3.2, Type-A and CAN bus (on selected models), PE1000N ensures faster operating speeds, real-time monitoring and easy scalability. Its energy-efficient computing capabilities make it a cost-effective choice, minimizing the consumption of transmission lines and bandwidth.
The outcome
Edge AI computing empowers smart City development
The implementation of the PE1000N edge computer in the Binh Dinh Smart City Monitoring Center has had a transformative impact on the province. By leveraging PE1000N's data-collection and coordination capabilities, the IOC has effectively reduced traffic congestion, decreased travel time for passengers, saved fuel consumption and contributed to a significant reduction in carbon emissions. Additionally, PE1000N plays a vital role in coordinating emergency response activities, ensuring the security of Binh Dinh province during important large-scale events.
Beyond traffic management, the Binh Dinh Smart City Monitoring Center serves as a technology hub, facilitating the centralization, aggregation, and analysis of data for both digital transformation and smart city development. The availability of shared data sources and advanced analytics not only attracts experts and investments to the region but also promotes innovation and economic growth, particularly in Quy Nhon.
It is clear that the implementation of the PE1000N edge computer has empowered Binh Dinh province to embrace a smarter and more connected future. By addressing the challenges of traffic management, improving data infrastructure and optimizing resource utilization, Binh Dinh has set itself on a path of sustainable growth and development — driven by ASUS IoT's world-leading technology.
System diagram