ASUS Presents Co-Winning Partnership Approach to Accelerate Digital Transformation in AIoT
2023/06/22
KEY POINTS
ASUS IoT introduces Co-Winning approach for the ASUS AIoT Partner Alliance Program, featuring two key processes: Co-Creation and Co-Development
There have already been a number of successful Co-Winning cases across various market verticals, such as smart retail, smart parking, and smart security
ASUS to host its AIoT Partner Alliance Event in Lisbon, bringing together over 60 prominent solution providers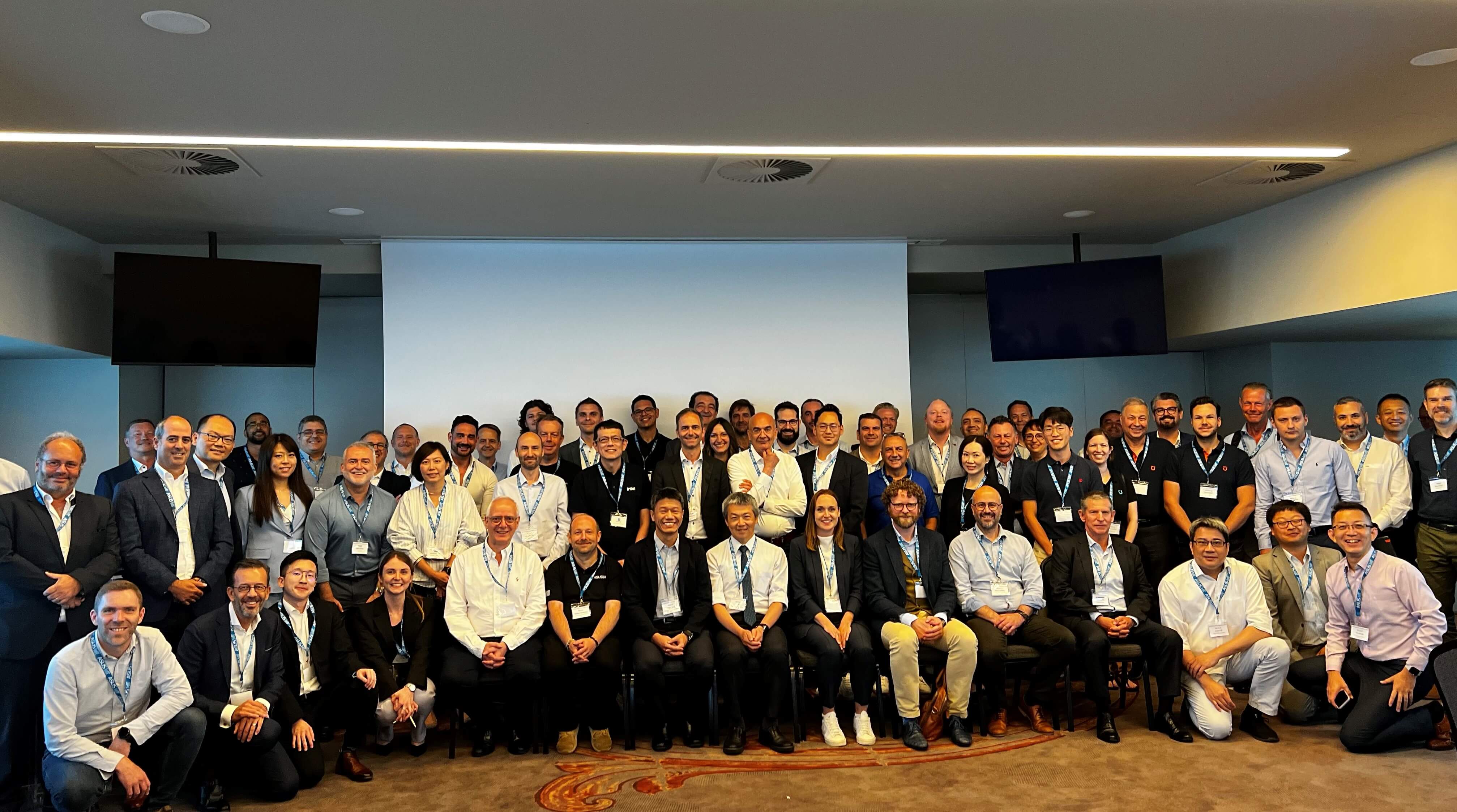 TAIPEI, Taiwan, June 22, 2023
ASUS today announced that ASUS IoT, the global AIoT solution provider, has introduced its Co-Winning approach for the ASUS AIoT Partner Alliance Program. The new approach aims to revolutionize the AI and IoT sectors with its strategic model and collaborative advantages. With its strengths in both hardware and AI software, top-notch design capabilities, and trusted product quality, ASUS IoT is accelerating digital transformation across industries and establishing long-term partnerships.
The Co-winning approach revolves around two key processes: Co-creation and Co-development. "The ultimate goal is to offer complete solutions to the market, thanks to the combined expertise contributed by our ecosystem partners and by the ASUS AIoT team." said Jackie Hsu, ASUS SVP, Co-head of Open Platform Business Group and AIoT Business Group. "Together, we can collectively shape the future of AI and IoT."
Founded in 2019, ASUS IoT is a sub-brand of ASUS dedicated to the creation of incredible solutions in the fields of AI and IoT. It is supported by a dedicated team of over 300 world-class AI engineers and works closely with tier 1 partners. The ASUS AIoT Alliance Program represents a dynamic ecosystem of industry partners, including independent software vendors (ISVs), value-added resellers, cloud solution providers, distributors, and system integrators (SIs). Additionally, with ASUS's over 160 offices and 1,300 support centers across the globe, the ASUS AIoT team can provide assistance to customers across a range of conditions.
An innovative approach for Co-Winning
Through mutually beneficial collaborations, ASUS AIoT Partner Alliance Program partners work together to co-create cutting-edge AIoT solutions across diverse market verticals. Partners become part of an ecosystem that augments business opportunities, through co-selling actions (such as leads generation, sales acceleration strategy, joint project engagements, etc.), and co-marketing actions (including joint vertical events, bundled-solution campaigns, and cross team training).
ASUS IoT has successfully implemented its Co-Winning approach in collaboration with Macnica, Inc., one of the largest semiconductor distributors in the industrial sector. ASUS IoT and Macnica recently co-created their Smart Replenishment Solution and Electronic Shelf Labeling Solution, which leverage AI analytics for accurate object recognition, enabling automated processes such as timely stock level alerts and seamless price updates on the shelves. These solutions were deployed in the stores of one of the leading retailers in Europe.
ASUS IoT has also partnered with SKIDATA, a leading European company which has installed more than 10,000 access systems for people and vehicles, to revolutionize access control for guests arriving at the Perini Business Park in Brazil. Through the deployment of a sophisticated system, which utilizes License Plate Recognition (LPR) technology, SKIDATA and ASUS IoT ensure efficient management of access while also generating valuable statistical insights for park management. Furthermore, the parking solutions, which include real-time occupancy detection, alerts, mobile payment/validation, and wayfinding, further enhance overall operations within the park.
Additionally, ASUS IoT and Atos, one of the main European digital transformation services, have engaged in a collaborative project focused on audience analysis. By harnessing the power of video analytics, the project aims to accurately determine the number of visitors to a picturesque riverside park, create heat maps to identify popular areas, and enable real-time water monitoring alerts and security analytics.
Shaping the future of AI and IoT at the ASUS AIoT Partner Alliance Event in Lisbon
To foster further collaboration and knowledge-sharing among Alliance partners, ASUS IoT will host its upcoming AIoT Partner Alliance Event in Lisbon (June 21-22), bringing together over 60 prominent solution partners.
"This event is a unique opportunity to strengthen our collaborative efforts, share knowledge, and collectively shape the future of AI and IoT," said Jackie Hsu. "Together, we will continue to develop groundbreaking solutions that drive innovation across diverse industries and positively impact the lives of people worldwide."
For more information about the ASUS AIoT Partner Alliance Program, please visit: https://iot.asus.com/campaign/partner-alliance-program/