ASUS IOT ANNOUNCES TINKER V
2023/03/14
KEY POINTS
First ASUS IoT RISC-V SBC: 64-bit processor embraces open-source RISC-V architecture to deepen diversity and flexibility for IoT developers
Ideal for industrial IoT: Suppux Debian and Yocto support, rich connectivity, assured longevity and reliable, trusted technical support
Fast-growing ecosystem: ASUS IoT collaborates with Renesas and Andes to accelerate adoption of RISC-V and deployment in industrial IoT applications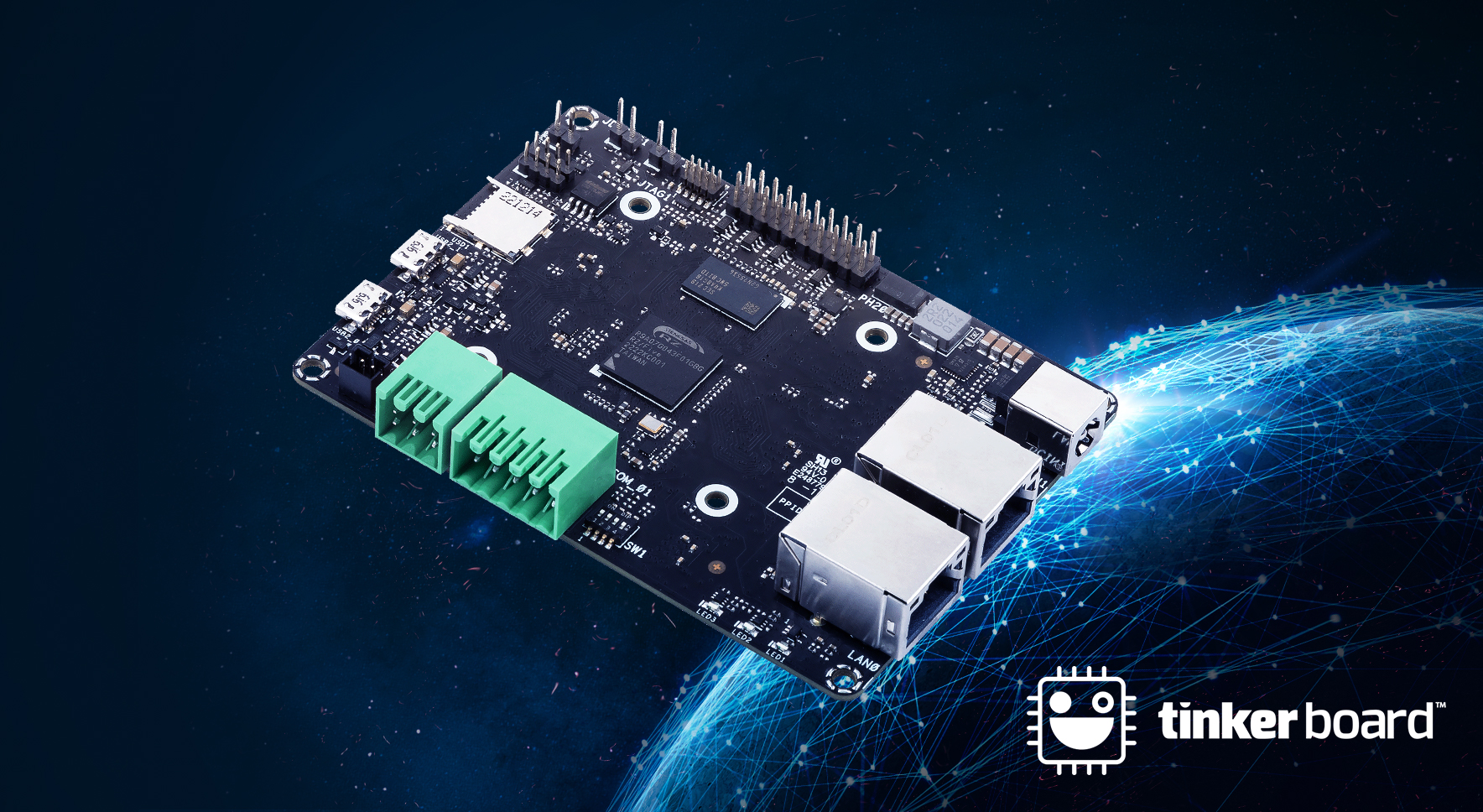 TAIPEI, Taiwan, March 14, 2023
ASUS IoT, the global AIoT solution provider, today announced the all-new Tinker V — a versatile single-board computer (SBC) powered by a 64-bit RISC-V-based processor, which supports both Linux Debian and Yocto operating systems. Tinker V packs features rich connectivity into a compact Pico-ITX form factor, and pairs assured longevity with reliable support, making it the ideal choice for diverse IoT and gateway applications.
Embracing open-source RISC-V architecture for enhanced IoT developer choice and flexibility
The RISC-V processor employs the open-source Instruction Set Architecture (ISA), based on Reduced Instruction Set (RISC) principles. Compared with traditional x86 and Arm platforms, the defining benefit of RISC-V is that ISA is open source. Both individual developers and enterprises can change, optimize and deploy freely based on the RISC-V architecture — bypassing licensing and copyright fees.
The launch of Tinker V, based on RISC-V, represents ASUS IoT's ongoing commitment to accelerating IoT technologies, providing convenient and efficient environments for people everywhere.
Ideal for industrial IoT applications
The all-new Tinker V SBC is specially designed to run Linux Debian and Yocto. Featuring an ultra-compact size, it provides impressive power, comprehensive functionality and rich connectivity — making it the perfect choice for a diverse range of industrial IoT applications.
Specially, Tinker V is equipped with a Renesas RZ/Five MPU, which incorporates the RISC-V AndesCore™ AX45MP single-core supporting 1.0 GHz operating frequencies. It is also engineered with a broad spread of peripheral connectors for industrial use, including GPIO, micro-USB, dual gigabit Ethernet, a pair of CAN bus interfaces and two RS232 COM ports. It also benefits from 1 GB of built-in RAM and an optional 16 GB eMMC, while supporting a wide range of operating temperatures from as low as -20°C to as high as 60°C.
Strong collaboration fosters the fast-growing RISC-V ecosystem
Commenting on the launch of Tinker V, Shigeki Kato, Vice President of Renesas' Enterprise Infrastructure Business Division said: "We are thrilled to collaborate with ASUS and witness how our general-purpose RZ/Five MPU can contribute to the expansion of RISC-V in IoT systems. ASUS has been instrumental in integrating our device in the Tinker V SBC and we look forward to introducing more comprehensive RISC-V-based MPU solutions to our customers through our collaboration."
Dr. Charlie Su, President and CTO of Andes Technology, added: "Andes has collaborated with ASUS IoT for the exciting Tinker V product. This powerful single-board computer employs the Andes AX45MP, and I look forward to seeing more devices from innovators in the global industrial market embedded with Andes' advanced RISC-V processor families."
With the purchase of Tinker V, customers receive the assurance of at least five years of support from ASUS IoT, and dedicated on-site technical support is available to shorten customer development cycles and accelerate application deployment.