ASUS IOT IS CHOSEN AS THE GLOBAL SCALE OEM & BUSINESS PARTNER FOR CORAL PRODUCTS
2022/06/20
KEY POINTS
Exclusive distributor: ASUS IoT strikes agreement with Google to become Corel OEM & Business partner, managing production, distribution, support and sales
Coral: A powerful, private, efficient and affordable tool that brings on-device AI application ideas from prototype to production
ASUS IoT showcase: ASUS IoT showcasing a multitude of AIoT solutions, including Coral products, at Embedded World 2022, Hall 2, booth #2-410
ASUS IoT: Innovative AI brand, delivering best-in-class products and services across diverse vertical markets, greets partner with matching vision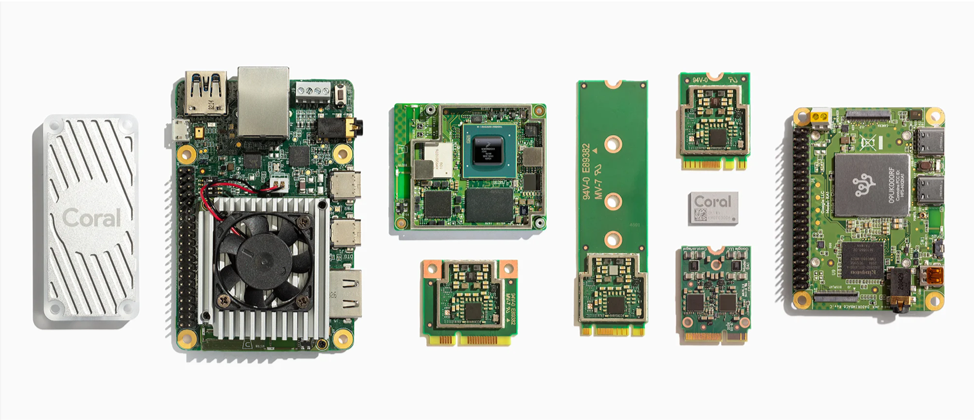 ASUS IoT today announced an agreement with Google to become the OEM and business partner for Coral products. The agreement is forged on the foundation of ASUS IoT's solid strength in sales scale and ability to assure long-term availability, along with its extensive experience in establishing manufacturing and distribution processes, and superior reputation for delivering both enterprise-grade sales and support.
ASUS IoT was the first partner to release a product using the Coral SoM, in the shape of the Tinker Edge T development board, and has integrated Coral accelerators into multiple enterprise-class intelligent edge computers. ASUS IoT was also the first brand to release a multi-Edge TPU device with the award-winning AI Accelerator PCIe Card.
The agreement with Google is a testament to ASUS IoT's strong commitment to innovation in the burgeoning field of edge computing and AI.
ASUS IoT and Coral: A premier partnership for premier AI solutions
ASUS IoT is dedicated to the creation of incredible solutions in the fields of AI and IoT. Our mission is to become a trusted provider of embedded systems and partner to the wider AIoT solutions ecosystem. ASUS IoT strives to deliver best-in-class products and services across diverse vertical markets, and to partner with customers in the development of fully integrated and rapid time-to-market applications that drive efficiency – providing convenient, efficient and secure living and working environments for people everywhere.
Coral launched in 2019 with a mission to make edge AI powerful, private and efficient, but also more accessible with a platform of affordable tools that can reliably go from prototype to production. Coral's edge AI technology enables new possibilities across various industries including smart cities, manufacturing, healthcare and many more, which fits into ASUS IoT's mission to provide convenient, efficient and secure living and working environments for people everywhere.
Together, as world-class, partners, we are able to leverage our combined strength to deliver an exciting, broad and expanding range of solutions and services to customers globally.
For more information and support about ASUS IoT and Coral products, please visit our webpage.