ASUS IOT ANNOUNCES PE1000N
2022/07/28
KEY POINTS
Powerful GPU: Powerful, high-efficiency AI performance for deep learning and computer-vision tasks, with code-minimizing NVIDIA® Jetson™ framework
Engineered for harsh environments: Fanless design with extruded-aluminum chassis ensures efficient, silent cooling and wide 20-60°C temperature tolerance
Ideal for IoT applications: SWaP-optimized design, high expandability and connectivity are perfect for AI-powered IoT applications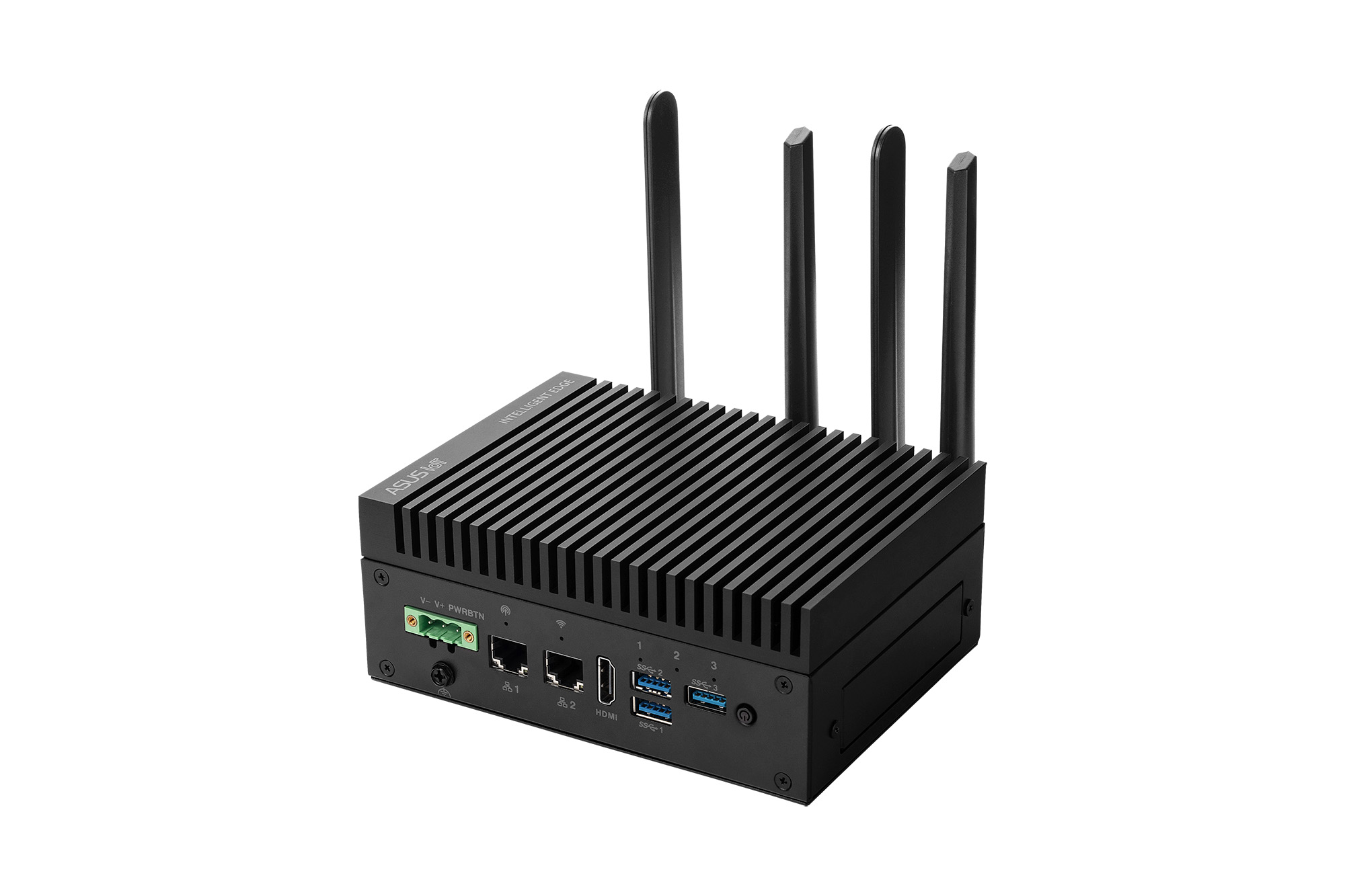 TAIPEI, Taiwan, July 28, 2022
ASUS IoT, the global AIoT solution provider, today announced PE1000N, an ultra-compact computer for AI inferencing at the edge, and based on the powerful the NVIDIA® Jetson™ platform. It features a fanless design for quiet operation, rich industrial connectivity for serious flexibility and supports a wide range of power inputs and operating temperatures for maximum versatility and durability.
With an efficient Arm® processor, PE1000N delivers energy-efficient computing with powerful AI-inferencing capabilities, making it ideal for diverse, scalable and smart IoT applications — including traffic analysis, people-tracking and counting, mask detection and social-distance monitoring. Compact size and anti-vibration design make PE1000N especially ideal for embedded automation solutions and smart factory applications, such automated guided carts (AGCs) and autonomous mobile robots (AMRs).
Powerful GPU
ASUS IoT developed PE1000N to directly serve the burgeoning smart-manufacturing market, collaborating closely with NVIDIA, a top-tier AI-solution provider. Embedded with NVIDIA Jetson, the world's leading platform for AI at the edge, PE1000N provides up to 21 tera operations per second (TOPS) low-power computing for deep learning and computer-vision tasks — realizing up to 14X-better frames-per-watt efficiency than traditional Intel® Core™-based platforms.
PE1000N also allows developers to run AI and machine-learning models by leveraging stock SDK and library tools, with minimal changes to the code — empowering the Jetson platform to be easily and seamlessly adopted.
Engineered for harsh environments
PE1000N's ultra-compact, 1.07-liter volume approximates a mere 3% of the size of a standard ATX system, so it is ready for diverse applications and solutions. Coupled with this is an exclusive fanless, rugged design built with an exclusive metal heatsink plus copper heatpipe, and an extruded-aluminum chassis for efficient and silent fanless cooling — enabling stable, reliable operation across a wide -20° to 60°C wide temperature range. In short, PE1000N's robust, resilient design is fit for challenging industrial environments.
Ideal for IoT applications
PE1000N is equipped with an extensive collection of I/O ports for diverse industrial purposes, LAN, DIO, COM, USB 3.2 and Type-A, and, on some models, CAN bus. It also benefits from a Micro-USB debug port for easy system maintenance. Onboard WiFi and Bluetooth® ensure smooth, seamless wireless and cloud connectivity, while the mPCIe slot is ready to accommodate an optional 4G/LTE upgrade module — including support for dual SIM slots. For mass storage of AI data, an M.2 M-key is primed for an SSD.
PE1000N is available in three distinct flavors — powered by NVIDIA Xavier™ NX, Jetson TX2 NX or Jetson Nano™ — so there's a model to suit all AI-performance requirements.
For more information and support about PE1000N, please visit our webpage