N5105I-IM-A is a Mini-ITX industrial motherboard featuring rich I/O capabilities, advanced connectivity and flexible customization options in a smaller board that that fits smaller chassis sizes for space-restrictive installations. This board offers triple display outputs, full USB and COM ports for industrial applications. It also come with rich expandability options that make it the ideal choice for PoS and retail applications, including an MSR/RFID reader for credit card payment, RJ11/DIO connector for cash drawers, and both a 12V DC in power input and a 12V DC power output for an extra display. It is also equipped with a 3W amp for the mono-out and an integrated buzzer for sending notifications in retail applications.
As the world's No.1 motherboard brand, ASUS offers industrial motherboards with durable, industrial-grade components for reliable 24/7 operation in harsh environments and use in different vertical markets. ASUS empowers a faster time-to-market by leveraging over 30 years of design-and-innovation expertise, world-class after sales service, material supply flexibility, the ability to respond rapidly to forecast changes and long-term technical support – enabling customers to find the perfect solution to match their requirements.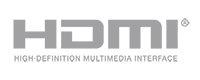 The terms HDMI, HDMI High-Definition Multimedia Interface, and the HDMI Logo are trademarks or registered trademarks of HDMI Licensing Administrator, Inc.