ASUS IoT Accelerate AI implementation in Metal Processing Factory
2022/07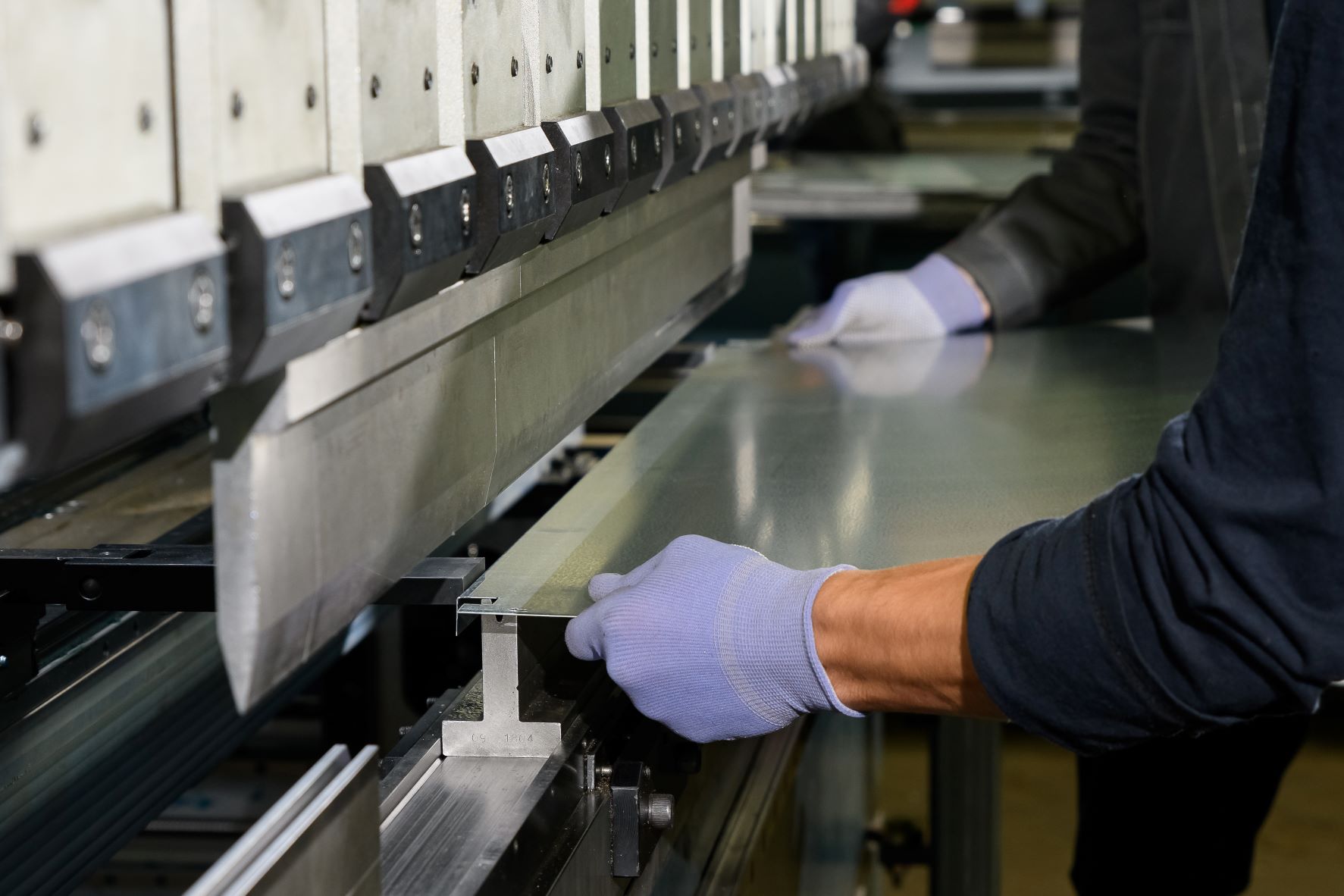 Our Customer
Chin Fong Machine Industrial is top-five operator in the global stamping and forging machine industry, boasting over 70 years' experience. It is also the largest professional mechanical-punch manufacturer in Taiwan. It specializes in the manufacture of diverse machine types, providing total solutions for stamping and forming for automobile sheet-metal stamping, motor silicon-steel sheet and computer-chassis production lines.
As the pioneer in the industry Chin Fong Machine Industrial has, since 2015, creating an intelligent factory operation. Recently, the company began to incorporate AI solutions to implement lean production and develop intelligent equipment — and is this requirement that led to a successful collaboration with ASUS IoT.
The Challenge
Accelerating visual inspections of complicated components
Industry 4.0 is something of a buzz phrase, but it's not without substance. In manufacturing, it means combining the Internet of Things (IoT), digital factories, cloud services and communications to create a 'smart' digital-physical system — introducing intelligence into the production process, and changing the business thinking of traditional manufacturing process. IoT technologies enable machines to communicate with other machines, and with people, transforming traditional production methods into highly customized, intelligent and service-oriented business models. It also provides the capability to quickly manufacture a small amount of products, and respond to rapidly-changing markets, in order to enhance the competitiveness and profitability of enterprises.
Conventionally, detecting defects on pressing-machine production lines has demanded manual visual inspections. However, human inspectors lack efficiency and accuracy, especially for metal parts. Such components are particularly challenging because of reflectivity, meaning parts often need to be flipped or turned multiple times. It's crucial to understand the surface characteristics of the optics and components to obtain the accurate defect data. In addition, the types of metal molds vary, further complicating human inspections. It's for this reason that automatic optical inspection, or AOI, is increasingly being implemented in the field — and why Chin Fong Machine Industrial turned to ASUS IoT.
The solution
An AI-powered visual-inspection system from ASUS IoT
ASUS IoT AISVision is an easy-to-use, software toolkit for AI-powered vision applications — and especially suitable for monitoring the processes of metal stamping and plastic injection, and the assembly of electronic parts. AI-powered training models mean it can be quickly adapted for almost any visual-inspection requirement, enabling to accurately and efficient detect a diverse array of defects, including scratches, crushes, dirt and more. It is even able to distinguishing defects hidden in concentric circles and hairline metal parts.
Empowered by these advanced capabilities, AISVision optimizes production processes and provides superior performance on anomaly-detection, significantly shortening the model-training schedule from hours to a few minutes, and meet the requirement for rapid modeling and implementation in factory. Moreover, AISVision supports Intel OpenVino framework for inferencing without extra GPU accelerators, which reduces hardware investment.
AISVision features no-code rapid modeling, with a training architecture that includes both supervised and unsupervised learning modes — so only a small number of samples are required to build a precise model.
ASUS IoT has developed exclusive AI-powered visual inspection technology that leverages four functions. These include multi-object classification, accurate defect detection, fast object identification and fast modeling anomaly detection, and provide high-speed and high-precision detection capabilities. Various data-filtering functions can be performed to check the training status for different scenarios, and the model-verification report is also organized and exported in HTML format for the training of further models. The unique retraining mechanism ensures data privacy, and powerful API support is built right in, including C, C++ and C# — making program integration faster and easier.
The outcome
Drastically-improved speed, efficiency and accuracy on the production line
Chin Fong Machine Industrial has implemented multiple ASUS IoT AISVision solutions, installing the requisite cameras and lighting across its production lines. Once the stamping of parts is completed, the image capture and inspection are performed immediately, with defective objects being identified with new levels of speed and precision. The detection accuracy has eliminated both human fallibility and fatigue issue.
Compared to traditional AI-based projects, AISVision saves up to 80% of project-development time, helping to achieve the digital transformation for the smart factory of the future.
In part as a result of its cooperation with ASUS IoT, Chin Fong Machine has transformed from an equipment maker to a systems integrator (SI), providing a one-stop inspection service to help enterprise clients increase both profits and competitive advantages. We're continuing to work together to use digital-visualization technologies to create a next-generation ecosystem for the metal-processing industry.
Commenting on the partnership, General Manager of Chin Fong Machine Industrial, Sheng-Ming, Tseng, said: "We've focused on stamping-industry applications in recent years, and we've implemented IoT and AI-based technologies as the framework to integrate stamping and forging operations and management issues. We look forward to working more with ASUS IoT to create high value for our customers via add-on services and application software."
ASUS IoT team believes that AI-based machine vision and edge computing are the core of smart manufacturing. We provide customers with process optimization, cost reduction, and process quality and efficiency improvement, so that enterprises can increase revenue and create new business models. Through powerful AI technology we offer customers intelligent solutions, accelerating the processing of huge data, strengthen the supply chain, and set up a new benchmark for AI-based manufacturing.