ASUS ANNOUNCES COLLABORATION WITH MICROSOFT FOR WINDOWS 10 IOT CORE
2020/07/09
KEY POINTS
ASUS PE100A & IMX8P-IM-A: Powered by NXP i.MX 8M SoC and 4 GB LPDDR4, and now with Windows 10 IoT Core beta-version OS image
Azure Certified for IoT: PE100A features in Microsoft's device catalog, signifying product's readiness for edge-to-cloud solutions
Ongoing partnership ASUS and Microsoft collaborating to unleash the full functionality of the completed Windows 10 IoT Core operating system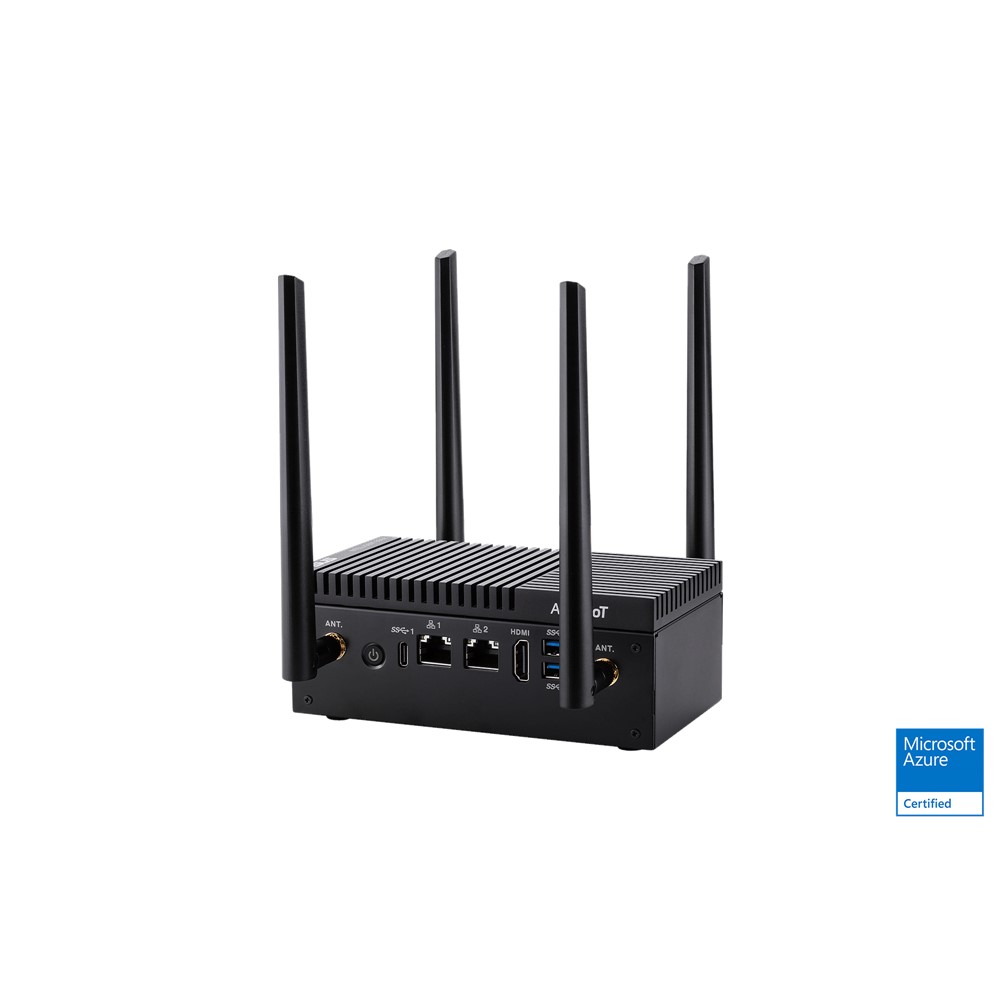 Taipei, Taiwan, July 9, 2020
ASUS today announced a collaboration between the ASUS IoT business unit and Microsoft's Windows 10 IoT group that sees the release of beta version of Windows 10 IoT Core for PE100A – the ARM-based edge computer from ASUS.
Microsoft Windows 10 IoT Core support: Edge computing on ARM64, from ASUS
ASUS PE100A is part of the first wave of edge computers in the ASUS AIoT product line and is designed to strike a perfect balance between compact size, low power consumption and great performance. With an NXP® i.MX 8M at its heart, PE100A is an edge computer based on the ARM64 architecture to offer support for Windows 10 IoT Core – the Microsoft operating system that's optimized for small devices without displays, and which retains all the expected manageability and security features.
PE100A is ready for edge-to-cloud solutions with customized Windows 10 IoT Core Board Support Packages (BSPs). ASUS also boasts strong BSP teams of its own, who are able to offer reliable support and an assurance of long-term security updates for PE100A users.
ASUS IMX8P-IM-A, by contrast, is a Pico-ITX single-board computer (SBC) that also features the NXP i.MX 8M quad-core CPU. Its core specifications are very similar to PE100A but it also offers MIPI CSI, MIPI DSI and a 40-pin GPIO port. IMX8P-IM-A is also ready to support the Windows 10 IoT Core beta OS.
Thanks to the low power consumption and scalable performance of their system-on-a-chip (SoC) foundations, PE100A and IMX8P-IM-A can be used as gateways for data aggregation, processing and forwarding. These ARM-based performers are also ideal for embedded automation solutions and diverse smaller-scale Internet of Things (IoT) applications.
Customers adopting the Windows 10 IoT Core operating system can expect to enjoy faster time to market (TTM) by leveraging existing Windows 10 IoT Core development tools and fewer transition efforts for existing products and services.
ASUS and Microsoft: Working together to realize full Windows 10 Core IoT functionality
ASUS and Microsoft are working in collaboration to unleash the full functionality of the completed Windows 10 IoT Core operating system for both PE100A and IMX8P-IM-A by the end of Q4, 2020.
New customers interested in purchasing PE100A or IMX8P-IM-A with Windows 10 IoT Core (beta) system image preinstalled, or existing customers who would like to obtain a Windows 10 IoT Core (beta) system image preinstalled, should refer to the link below for the image file and installation instructions. Interested parties can also contact us for more information. The ASUS Field Application Engineer (FAE) team can help with technical issues during the PE100A installation and setup.
Deep Dive: Building secure cloud-connected IoT solutions with Windows 10 IoT Enterprise
Windows for IoT - A Roadmap update
AVAILABILITY & PRICING
ASUS PE100A and IMX8P-IM-A are available via the distribution channels listed below. Please contact your local ASUS representative for more information.
ASUS partner list:

PRESS CONTACTS
NOTES TO EDITORS
ASUS PE100A product page
https://iot.asus.com/products/intelligent-edge-computer/PE100A/
ASUS IMX8P-IM-A product page
https://iot.asus.com/products/single-board-computer/IMX8P-IM-A/
ASUS PE100A and IMX8P-IM-A beta OS images
https://asus-my.sharepoint.com/:f:/p/lauryn_chen/EjT7EjWQNMlKrQwHPHpatc8BLZirnK7rD-S1Vr4wnb-Ing
ASUS Global Press Room
https://press.asus.com
ASUS Global Facebook
https://www.facebook.com/asus
ASUS Global Twitter
https://www.twitter.com/asus
About ASUS
ASUS is a multinational company known for the world's best motherboards, PCs, monitors, graphics cards and routers. Along with an expanding range of superior gaming, content-creation and AIoT solutions, ASUS leads the industry through cutting-edge design and innovations made to create the most ubiquitous, intelligent, heartfelt and joyful smart life for everyone. With a global workforce that includes more than 5,000 R&D professionals, ASUS is driven to become the world's most admired innovative leading technology enterprise. Inspired by the In Search of Incredible brand spirit, ASUS won more than 11 awards every day in 2019 and ranks as one of Forbes' World's Best Regarded Companies and Fortune's World's Most Admired Companies.